The shame of it all! I have never seen
Breaking Bad
- but I really want one of these t-shirts. I hope to check out the series on dvd this fall.
Are you a fan of the show?
Isaac Morris Breaking Bad Tees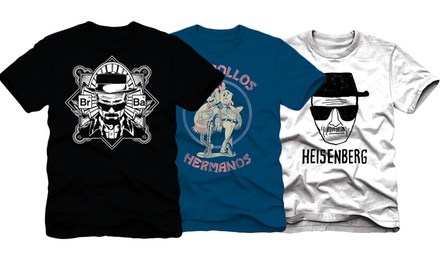 $12.99 for Isaac Morris Breaking Bad Tees ($24.99 List Price). Multiple Designs Available. Free Returns.
Groupon's discounts are bigger than a dinosaur on a stepladder. You and Groupon both like doing the coolest things, you both like saving 50-90%, and you both look great in green. And if you click
my link
and buy a deal, I might even receive a referral credit!
Check out Groupon and sign up for their daily deals today!
1 week ago, we tuned in to the Series Finale of #BreakingBad. What moment are you still thinking about? pic.twitter.com/8YPV3hPCU2
— Breaking Bad (@BreakingBad_AMC) October 6, 2013