Based on Jay Anson's 1977 best-selling novel, The Amityville Horror Trilogy is a set of movie adaptations.
In general, I don't watch horror movies. Have you seen the movies or read the book?
$34.99 for Amityville Horror Trilogy on Blu-Ray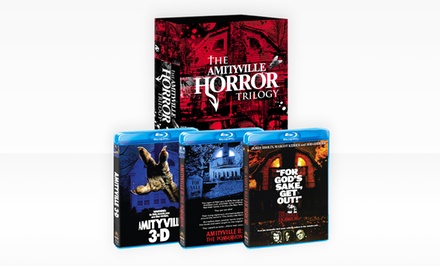 Amityville Horror Trilogy on Blu-Ray. Free Shipping and Returns.
Set Contents
The Amityville Horror
Amityville II: The Possession
Amityville 3-D
Groupon's discounts are bigger than a dinosaur on a stepladder. You and Groupon both like doing the coolest things, you both like saving 50-90%, and you both look great in green. And if you click
my link
and buy a deal, I might even receive a referral credit!
Check out Groupon and sign up for their daily deals today!