I have only seen a couple of episodes of
Numb3rs
, but I found the concept intriguing. I have added
The Numbers Behind NUMB3RS: Solving Crime with Mathematics
by Keith Devlin (the Math Guy on NPR's Weekend Edition with Scott Simon) and Gary Lorden (the principal math advisor to
Numb3rs
) to my to-be-read list.
My love of mathematics ended with long division so I was probably not destined to be a Charlie Eppes (
Numb3rs
' mathematical genius). I like statistics and enjoy crime television shows. An explanation of real-life mathematical techniques used by the FBI and other law enforcement agencies sounds intriguing.
Are you a fan of NUMB3RS?
$79.99 for Numb3rs Complete Series DVD Box Set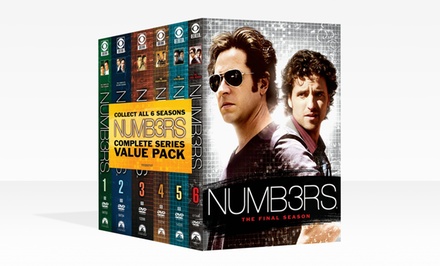 Numb3rs Complete Series DVD Box Set. Free Shipping and Returns.
Groupon's discounts are bigger than a dinosaur on a stepladder. You and Groupon both like doing the coolest things, you both like saving 50-90%, and you both look great in green. And if you click
my link
and buy a deal, I might even receive a referral credit!
Check out Groupon and sign up for their daily deals today!