That '70s Show Box Set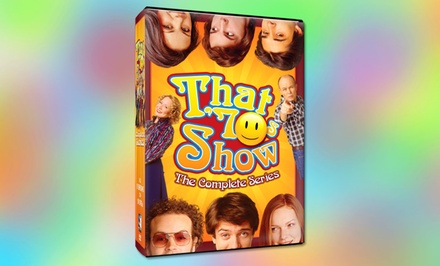 $29.99 for That '70s Show Box Set ($69.98 List Price). Free Shipping and Returns.
The complete series in one set
24 discs
Eight seasons
200 episodes
Bonus content such as audio commentaries, featurettes, trivia, and a reimagining of the show as told by a dog
DVD format
I have someone I'd like you to meet. You and Groupon both like doing the coolest things, you both like saving 50-90%, and you both look great in green. And if you click
my link
and buy a deal, I might even receive a referral credit! Check out Groupon!
~
I haven't watched this show. Are you a fan?