Dragonball
:
Evolution
is a live-action film adaption of the popular Japanese manga series,
Dragonball
.
Dragonball: Evolution DVD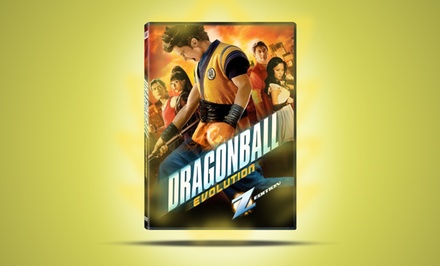 $3.99 for Dragonball: Evolution DVD ($9.99 List Price). Free Returns.
Live-action film adaptation of popular Japanese manga series
Jaw-dropping special effects and high-flying action
More than an hour of special features
Rated PG for intense sequences of action/violence and brief mild language
I have someone I'd like you to meet. You and Groupon both like doing the coolest things, you both like saving 50-90%, and you both look great in green. And if you click
my link
and buy a deal, I might even receive a referral credit! Check out Groupon!
Haven't seen the original? You can check it out for free via Hulu below.
Goku's afternoon of fishing is interrupted by a bossy girl who is determined to get her hands on his most prized possession - a mysterious ball that belonged to his grandfather.
Dragon Ball
(Dub) Secret of the Dragon Ball
Season 1: Episode 1
Aired on 08/20/2001
TV-14
24:42