Rocky & Bullwinkle & Friends: The Complete Series DVD Box Set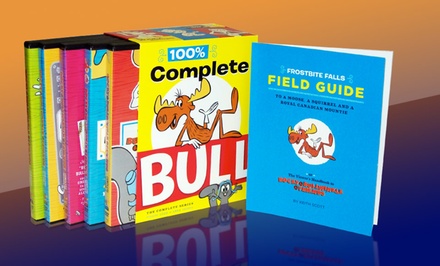 $49.99 for The Rocky & Bullwinkle & Friends Show DVD Box Set ($122.20 List Price). Free Shipping and Returns.
I have someone I'd like you to meet. You and Groupon both like doing the coolest things, you both like saving 50-90%, and you both look great in green. And if you click
my link
and buy a deal, I might even receive a referral credit! Check out Groupon!
~
I remember watching Rocky & Bullwinkle re-runs as a kid. As adult, I didn't realize that it had so many seasons. It's one of those cartoons that has a level of grown-up humor that I missed as a child. My favorite characters were Boris and Natasha. I named my goldfish after them when I was in middle school.
Who is your favorite character from the series?