Am I the only person who hasn't seen
Downton Abbey
yet? I cannot believe that the series is already on season four! I am so behind.
Do you watch the series? Need to catch up?
A must-have for fans of the wildly popular PBS (Masterpiece Theatre) period drama, this 320-page hardcover book provides in-depth looks at each character.
$8.99 The Chronicles of Downton Abbey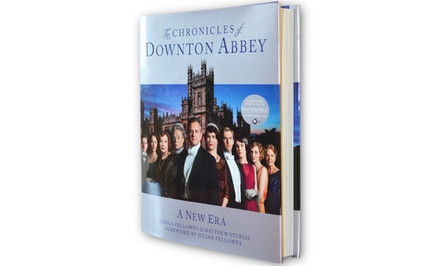 The Chronicles of Downton Abbey
by
Jessica Fellowes
Groupon's discounts are bigger than a dinosaur on a stepladder. You and Groupon both like doing the coolest things, you both like saving 50-90%, and you both look great in green. And if you click
my link
and buy a deal, I might even receive a referral credit!
Check out Groupon's other daily deals today!
Love Downton Abbey on MASTERPIECE?
Take the PBS quiz to find out if you're a Superfan and enter to win one of three Superfan Kits, including:
One Kindle Fire HD "7

One Downton Abbey on MASTERPIECE T-Shirt

One Downton Abbey on MASTERPIECE Tote Bag
All of
Downton Abbey
season 4 is available on the
PBS website
right now.
I am going to tackle it next week.
Check out
Just Seen It
's
Downton Abbey
Season 4 Review on Hulu.
$1,999 - London and Countryside Vacation with Airfare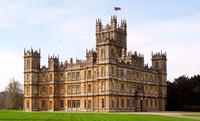 Tour of London, Countryside, & Downton Abbey with Airfare from go-today. Price/person Based on Double Occupancy.